We understand that the current situation is very difficult for many families across the UK.
If you are struggling with funds, food etc. during the crisis because you're out of work or having to feed the family more times a day than usual, we can help in the following ways:
Food parcels from school – we are working with Magic Breakfast and other local partners to put food parcels together. If you need any help, please call the school 02076221870.
Free School Meal Vouchers – if you are eligible for means tested free school meals, you will now be receiving a supermarket voucher via a company called Edenred. This will be equivalent to £15 per week per child and will be given in a monthly family voucher.
Waste Not Want Not – this food waste charity is based at the Yvonne Carr Centre every Tuesday/Wednesday/Thursday from 1-5pm. They have bags of fresh food to take away and home cooked meals in takeaway containers. This is not a food bank but a charity focused on food waste. Lots of their produce comes directly from Covent Garden Market and is free to take. Let's use this to make sure food isn't going to waste. You'll probably spot some of the staff team there volunteering.
Foodbank Vouchers – we are now a partner for the Trussell Trust Wandsworth Foodbank and can refer families there if they are in the middle of a crisis. Please speak to Mrs Povey or Mrs Collymore if you think a voucher would help your family.
Lovage Project – this is a food distribution project that we are also involved in. This food will always be vegan. Lovage Project deliver food on a Friday and we put these in with the Magic Breakfast food parcels for collection on a Friday afternoon after 2pm. If you would like a food parcel, contact the school.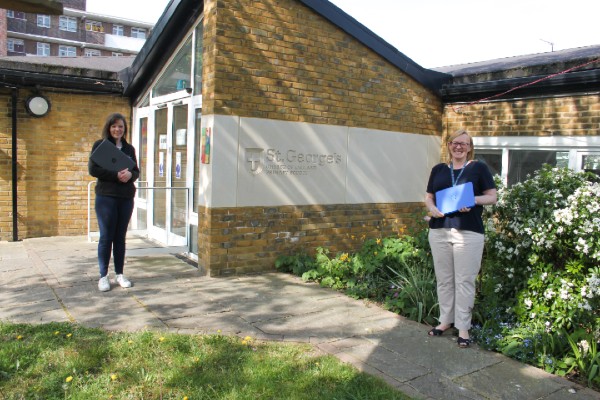 Power To Connect –  We have joined forces with Battersea Power Station to provide laptops for families without access to them. They have also invested £10,000 in the council to provide data top up vouchers if you are on Pay as you Go contracts and do not have wifi. More more details speak to Mrs Collymore or visit www.powertoconnect.co.uk